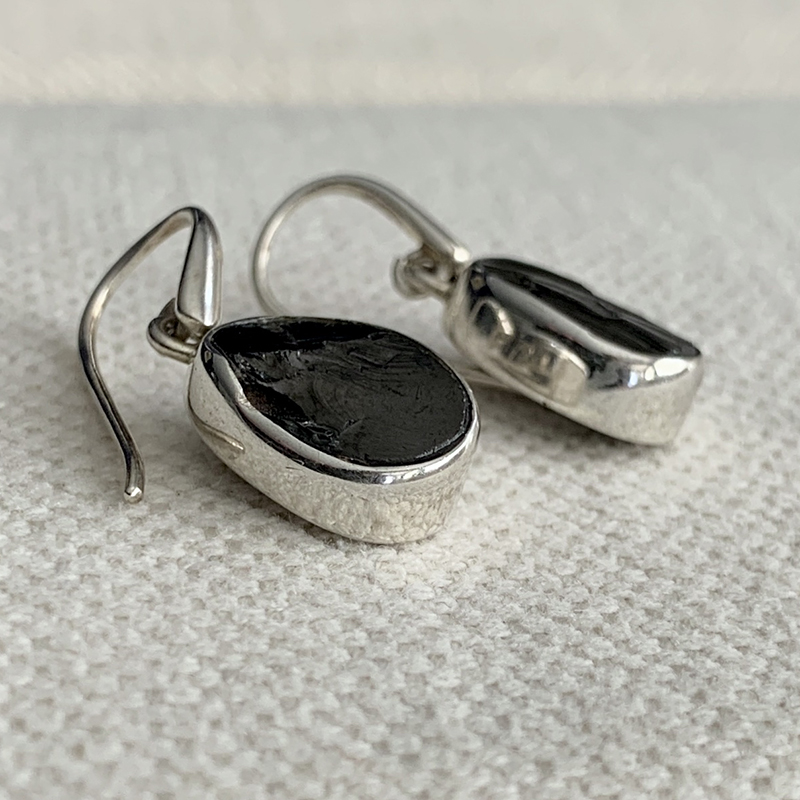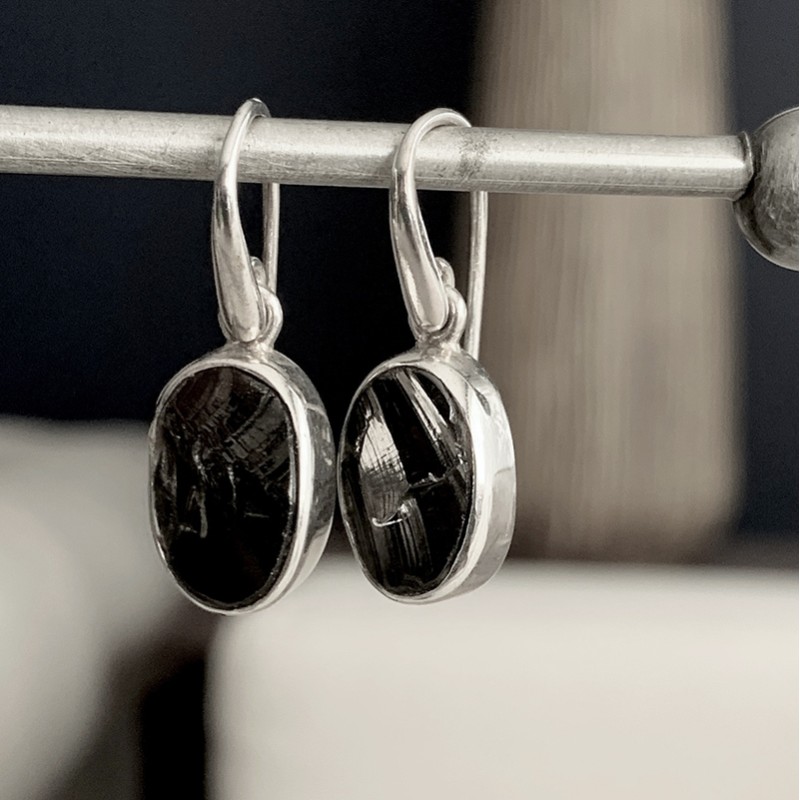 Shungite gemstone earrings
Sterling silver casing
ABOUT SHUNGITE
Originally described from Shun'ga area, Shun'ga village, Onega lake, Karelia Republic, Northern Region, Russia, Shungite has been used since the 18th century for its purification properties, specifically in purifying water and removing microbials.
Shungite is a powerful purification stone. It enters into a process with the user, removing impurities on every level of being, which eventually clear through the feet into the Earth. Physically, it removes toxins from the body and supports the immune and lymphatic systems, but it also clears and reinvigorates each chakra, extending through the energy body, from the Root Chakra upwards.
Shungite improves mental clarity, and also purifies our emotions and intentions. Working deeply, it shines a light on the more unpleasant aspects of personality, so we shed what isn't needed, and are more aware of the aspects we need to embrace.
Shungite is capable of clearing the energy of an entire room, and sculptures, such as pyramids, are popular for this purpose.
Australia: Shipping within Australia is FREE (via Australia Post Regular Parcel service)
International: Flat rate of AUD25.00 using Australia Post International Express Courier/DHL/Fedex/TNT/UPS (allow 3-7 business days for delivery) Please refer to our Shipping page for terms and conditions.
RETURNS/EXCHANGES: We accept returns on full price items only within 14 days from the date of purchase. Click here for terms and conditions.
View details