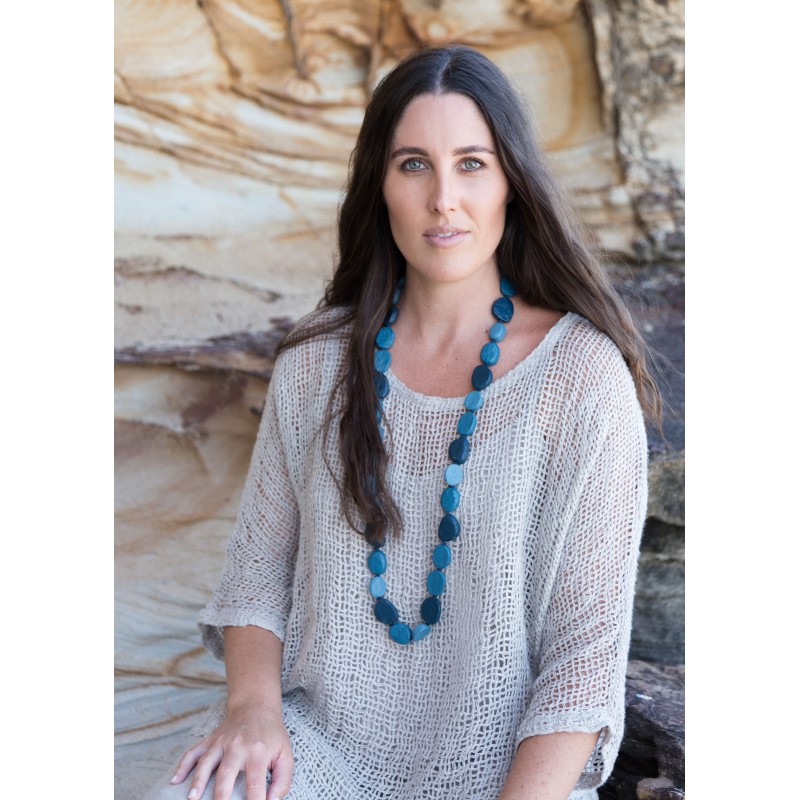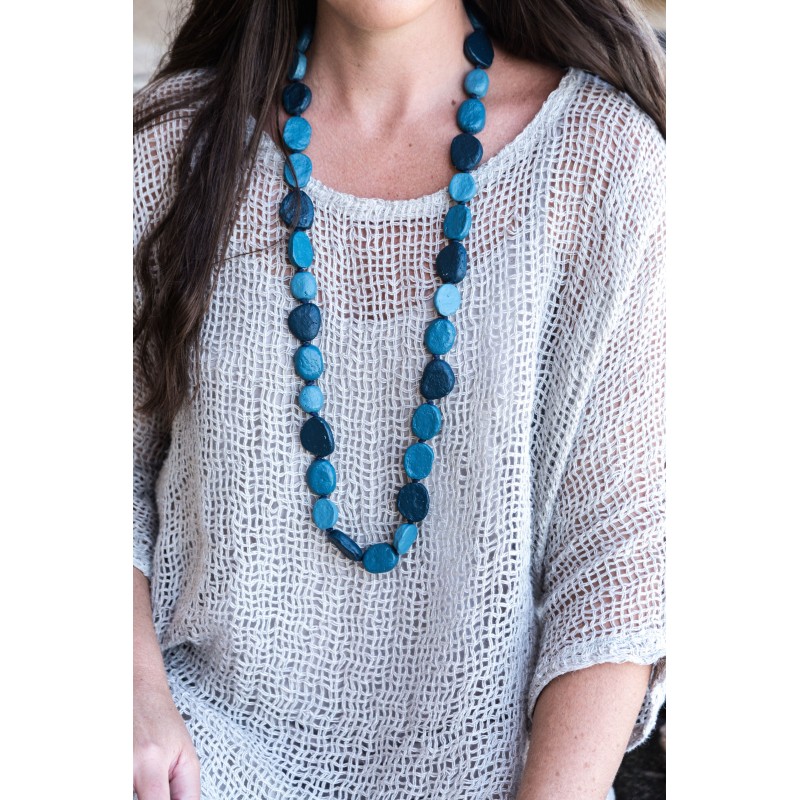 Product Code:
CN20-10248 - blue
These gorgeous all natural beads add texture and team beautifully with natural fibres, especially linen. Length - 49 cms
"What comes from nature should return to nature. "
Sourced from agro-forest debris and recycled paper, crafted to mimic the feel of natural stone, wood, seeds and hardened lava.
Processed through sustainable practices, all of our pieces are hand made with minimal carbon footprint.
Biodegradable, our jewellery is biodegradable right down to the enclosures and connectors, we use proprietary organic, water-based binders that don't leave any trace in the environment and don't cause any harm to our wonderful artisans.
Ethical labour, a supported working model is given to underprivileged Women artisans in hard to reach communities in Cebu, sustaining a holistic work and lifestyle where they are provided with just wages, the right work environment, health and wellness programs, and spiritual and social support.
Australia: FREE Shipping within Australia via SENDLE courier service
NEW ZEALAND - Flat rate of $15.15 via Sendle courier service
International: Flat rate of AUD25.00 using Sendle courier service (allow 5-14 business days for delivery). Please refer to our Shipping page for terms and conditions.
RETURNS/EXCHANGES: We accept returns on full price items only within 14 days from the date of purchase. Click here for terms and conditions.
View details